"Every individual has the responsibility to grow in faith and to contribute to the growth in faith of the other members of the church." –National Directory for Catechesis
ALL IN PERSON FAITH FORMATION HAS BEEN CANCELED UNTIL THE FALL DUE TO COVID-19 SAFETY PROTOCOLS.
Our parish provides a variety of opportunities for children, families, and adults to explore and deepen their faith in Christ.  Find out more about our different programs at the links below: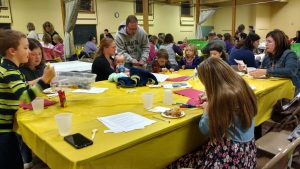 2020-2021 Registration Forms
Coming soon.